Steve Gillette & Cindy Mangsen's Tour Schedule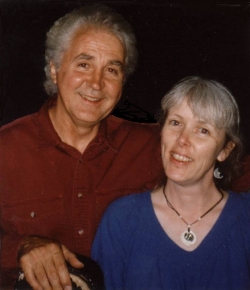 2013
Tues Dec 31 First Night
Burlington, VT (802) 863-6005
2014
Fri Jan 10 Lakeside Music Room
Winter Haven, FL (863) 293-1510 sandhd@verizon.net
Sat Jan 11 Suwannee River Serenades House Concert Series
Live Oak, FL 386-776-1920 normcdee@windstream.net
Sun Jan 12 Musical Matinee at Trout Lake Nature Ctr.
Eustis, FL (2:30 PM) (352) 408-9800 jeff@jefffriberg.com
Sat Jan 18 Garden Folk Concert
Lake Park, FL (301) 807-7801
Sun Jan 19 South Florida Folk Festival
Ft. Lauderdale, FL (954) 341-0086 soflfolkfest@gmail.com
Wed Jan 22 South Tampa House Concert
Tampa, FL (7:30 PM) (813) 837-6572
RSVP required: Contact Gloria at GSHolloway@Email.com
Fri Jan 24 Winberg House Concert
Sarasota, FL (914) 918-8333 luwinberg@sarafolk.org
Sat Jan 25 Sandhill Stage at Prairie Creek Lodge
Gainesville, FL (7:30 PM) (352) 317-7307 sandhillstage@gmail.com
Fri Feb 7 The Minstrel
Morristown, NJ (973) 335-9489
Sat Feb 8 Sounding Board
West Hartford, CT (860) 635-7685
Sat-Sat Feb 15-22 Hawaiian Islands Cruise, Traveling Troubadour
(800) 584-6724
Sun Feb 23 Fresno Folk Concerts
Fresno, CA
Tues Feb 25 Freight & Salvage
Berkeley, CA (510) 644-2020
Expected to be webcast; info to follow.
Sun Mar 2 Center for the Arts
Occidental, CA (3:00 PM) (707) 874-9392
Fri Mar 7 Backroads Concert at Santa Cruz Mtn Vineyard
Santa Cruz, CA (831) 426-6209
Concert in the barrel room, dress warmly!
Sat/Sun Mar 8-9 10th Annual Big Sur Songwriting Workshop
Santa Cruz, CA (802) 442-6846
Sat Mar 15 The Living Tradition
Anaheim, CA (714) 955-3807
Sat Mar 22 Caltech Folk Music Society
Pasadena, CA (626) 395-4652
Sun Mar 23 Noble House Concert
Van Nuys, CA (818) 780-5979
Fri Apr 11 Meetinghouse Café
Bennington, VT (802) 440-9816
with Lou & Peter Berryman
Sat Apr 12 8th Step at Proctors
Schenectady, NY (518) 434-1703
with Lou & Peter Berryman
Fri April 25 333 Coffeehouse (7:30 PM)
Annapolis, MD (443)-333-9613
Sat April 26 Godfrey Daniels
Bethlehem, PA (610) 867-2390
Sun April 27 Where? House Concerts
Silver Spring, MD (301) 588-5314 jkkaplan@erols.com
Fri May 2 Palmer Street Coffeehouse
Plattsburgh, NY (518) 561-9418
Sat May 10 Branford Folk Music Society
Branford, CT (203) 488-7715
Sat May 17 Cranberry Coffeehouse
Binghamton, NY (607) 729-1641 or (607) 754-9437
Fri-Sun June 27-29 Old Songs Festival
Altamont, NY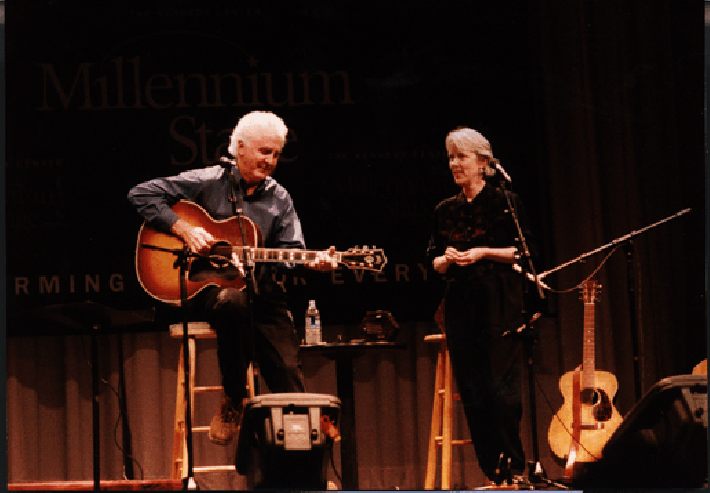 To view our live concert from the
Millennium Stage of the

Kennedy

Center
Visit the Kennedy Center archives.
If you don't already have RealPlayer
you can download it for free from Real.com

Please send any correspondence or requests for information to:
Compass Rose Music
P.O.Box 1501
Bennington, VT 05201
Direct your e-mail messages to:
Steve Gillette, gillette.steve@comcast.net
or to:
Cindy Mangsen, cindymangsen@comcast.net
Come back for more information, lots more Folk Music resources on the Internet,
our concert schedule, and of course, the jokes.
On the World Wide Web Since
October 5, 1995